Oceania & Brazil's Culinary Scene
BRAZIL'S EXPLODING CULINARY SCENE:
RIO DE JANEIRO, SÃO PAULO & BEYOND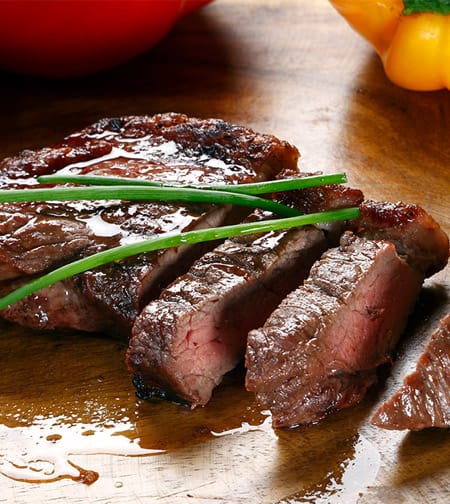 Tradition Meets Evolution
A new generation of chefs, in part spurred by the 2016 Olympics in Rio de Janeiro and in part inspired by a renewed passion for traditional and local ingredients, have been creating a head-turning new style of Brazilian cuisine. They are combining delicate flavors and unique textures with a blend of local ingredients, entirely revitalizing Brazil's vibrant culinary identity.
The new food scene in Brazil is catching the attention of chefs, restaurateurs and foodies around the globe – it's quickly become a "must-visit" culinary destination. Traditional dishes are an essential part of the evolution of Brazilian cuisine. For example, Brazil's national dish, feijoada, is a stew of black beans that traditionally includes inexpensive meat products. Today, feijoada is served in the popular restaurants with much better cuts of meat, but at its heart, remains a simple black bean stew with white rice and farofa, which is toasted cassava flour.
Brazilian Chef Superstars
São Paulo-born Alex Atala – recognized as one of the best chefs in the world and easily Brazil's most famous chef – has focused his unique cooking style on the rediscovery of native Brazilian ingredients. He's often credited with introducing the flavors of the Amazon and Brazilian dishes into the global culinary conversation, and his famed D.O.M restaurant in São Paulo has certainly helped that effort – it's been voted among the world's best restaurants for many years and has been awarded two Michelin stars. The chef and owner of Lasai in Rio de Janeiro, Rafa Costa e Silva is another of Brazil's most talented chefs. He studied at the Culinary Institute of America in New York and later worked at Andoni Aduriz's Mugaritz restaurant in Spain's Basque Country. He only uses ingredients that are grown locally at his Michelin- starred restaurant – and has two flourishing gardens that inspire the restaurant's ever-changing menu.
Local Ingredients Go Global
Many of the ingredients that distinguish Brazilian cuisine have become so popular that they've become trending ingredients in other countries, the United States included. For example, açaí berries, maracujá also known as passion fruit, and camu camu fruit have all made their way into the contemporary health and wellness-focused food scene in the United States.
Plant-based açaí berry bowls, Alex Atala's scallops with coconut milk and crispy mango, and brazil nut macarons are all dishes that represent Brazil's current food culture and it's dishes like these that have influenced culinary trends around the world.
Brazilian Flavors Onboard
When we're sailing in the region, we offer a flavorful Brazilian Chef's Market dinner in Terrace Café. The offerings feature fresh local fruits, vegetables and freshly caught fish – these key elements are highlighted in dishes wherever you travel in Brazil, that and the omnipresent rice and beans. We get such a wide array of tropical fruits including tamarind, starfruit, guava, cashew apple, cherimoya – and even more exotic ones like Amazonian aguaje and cupuaçu. Whenever we are cruising the Amazon, we source pirarucu, which is one of the largest freshwater fish in the world. It can weigh up to 450 pounds and is considered a delicacy. The Amazon way is to cook the fish in coconut milk or with bell peppers, tomatoes and spices.
Whenever I'm in Rio de Janeiro, I love to drop by the restaurant Atlantis, which is on the first floor of the Fairmont Copacabana Hotel. The outdoor seating offers the most amazing view of Copacabana beach and the food is just as appetizing. There are some delicious local specialties such feijoada, a perfectly grilled picanha steak, and other great fish dishes. They also serve an excellent caipirinha. I recommend visiting here next time you are in Rio – it's one of the best spots in the city to enjoy lunch or dinner with a sea breeze.